Milad Flower
Milad Flower
we are glad to introduce to you one of the greatest and famous companies in the production of flowers, plants, trees and seasonal cut and pot flowers in the flower city of Iran- mahallat. we would be grateful if you could take time to watch our flower photoes directly from the green houses we produce roses of different colors(mainly, white, red, pink, russet and many others. we also have gazania, dianthus, marigold, snapdragon, petunia, petunia double, dwarf marigold,veronica, alyssum, coleus, dahlia, pelargonium, etc. enjoy your tour through our splendid various color-sample of flowers
About us
Milad Flower
The height of more than half a century old in the production of various kinds of flowers, seed and soil The title glory as the top producers and manufacturers nationwide sample of 1376 to 1389 in the central province Proudly extent largest flower, seed and soil in central Iran. Deep knowledge and experience with the benefit of professional personnel and technology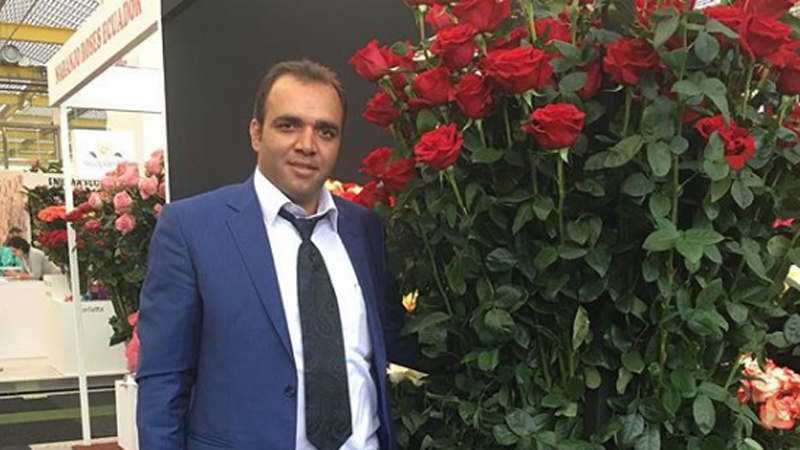 Seasonal plants
Milad Flower
---
Petunia
Petunia × atkinsiana is a Petunia plant "nothospecies", which encompasses all hybrid species of petunia between P. axillaris and P. integrifolia. Most of the petunias sold for cultivation in home gardens are this type and belong to this nothospecies. Rank: Species Species: P..mw-parser-output.noitalic× atkinsiana Family: Solanaceae Kingdom: Plantae Order: Solanales.
caucasica
Arabis caucasica is a species of flowering plant in the mustard family known by the common names garden arabis, mountain rock cress or Caucasian rockcress. It is native to south eastern Europe and the Mediterranean. It is also present in the Madeira Archipelago.
Primula vulgaris
Primula vulgaris, the common primrose, is a species of flowering plant in the family Primulaceae, native to western and southern Europe, northwest Africa, and parts of southwest Asia. Family: Primulaceae Scientific name: Primula vulgaris Higher classification: Primrose Rank: Species Order: Heathers and allies Did you know: April 19th is 'Primrose day'
Madagascar Periwinkle
Catharanthus roseus, commonly known as the Madagascar periwinkle, rose periwinkle, or rosy periwinkle, is a species of flowering plant in the dogbane family Apocynaceae. Scientific name: Catharanthus roseus Rank: Species Higher classification: Catharanthus Did you know: Annual vinca grows 12 to 18 inches tall and comes in pink, purple, red, white, magenta, and bi-colors.
Marigold
Tagetes is a genus of annual or perennial, mostly herbaceous plants in the sunflower family. It was described as a genus by Carl Linnaeus in 1753. The genus is native to North and South America, but some species have become naturalized around the world. Scientific name: Tagetes Order: Asterales Rank: Genus Higher classification: Daisy family Did you know: Marigold has 2 genera which are referred to as Tagetes and Calendula.
Gazania rigens
Gazania rigens, sometimes called treasure flower, is a species of flowering plant in the family Asteraceae, native to southern Africa. It is naturalised elsewhere and is widely cultivated as an ornamental plant. Scientific name: Gazania rigens Rank: Species Higher classification: African daisies
Milad Flower
?What is the easiest flower to take care of
Top 10 easy to grow flowers Sunflowers. Always a favourite with kids - they'll definitely be impressed with Sunflower 'Mongolian Giant' growing up to 14 feet tall! ... Sweet Peas. ... Nigella (Love in A Mist) ... Aquilegia. ... Eschscholzia (Californian Poppy) ... Nasturtium. ... Marigold. ... Hardy Geranium (Cranesbill)
What are the best low maintenance plants? A perfect low maintenance plant that are great as cut flowers! Coneflower. Coneflower is a mid-summer bloomer that's a great cut flower. ... Hardy Hibiscus. Hardy hibiscus loves full sun and attracts both hummingbirds and butterflies. ... Perennial Geranium. ... Hosta. ... Ferns. ... Catmint. ... Coreopsis. ... Black-eyed Susan.